Best viewed with Moxilla Firefox 1.0.2 at the resolution of 1280 x 768 or 1920 x 1200 for higher end monitors, like my laptop's LCD screen. };-]
Internet Explorer is totally out of the question. I repeat, DO NOT USE Internet Explorer to view this blog. Otherwise, serious damage will occur to your computer, with all those virus and ads and spyware stuff, wiping out your entire hard disk and making it unformattable no matter how hard you try. (Actually it will only make my blog look bad... REALLY BAD...) As a matter of fact, Support Firefox, Ditch IE. You'll never need any other browser to surf the net ever! p/s Please note that if you're using IE, the buttons such as profile, chat, links and credits will not work. You won't be able to see the clock, view the results of my ballot box properly, and the alignments of objects are all out. Try using Firefox and See The Difference!(another one of our slogans for our Support Firefox, Ditch IE campaign)
profile

David Chen Chuck Wye is the name
04.05.1986 is the date
Male is the gender
OUG, Old Klang Road, Kuala Lumpur is the home
Single is the status
Multimedia University, Cyberjaya is the place
Man Utd is the team
Green is the colour
Football is the life
Acting, directing is the essence
Photography is a side dish
Gaming is a must
Cars are my dreams
therockmmu@yahoo.com is DA MAIL!

friends and other links
previous posts
archives
blogs for Firefox blogroll
layout and design by
qamuri
pictures from
kung fu hustle
script from
dynamic drive
distributed by
blogskins.com
blog powered by
blogger
Thursday, September 30, 2004
tiring day....as if other days are not tiring...
wah today sohai man....slept at 6 in the morning, wake up at 8, then go to class...in class, i was preparing my stuff for more colours...but it turned out that i was the only idiot to have completed the colour wheel....seems like the sleep-at-6 thingy was worth it...i had nothing to do basically...just go around kacau lesly's group...even spilt neesa's water paint all over the floor (dumbass). after that went for this cg class with a really (sorry for this) lame lecturer....can't hear what she was talking about...had to rely on website notes and ivan for help. then after that class went to putrajaya to TFK...no lah...seriously, me, ivan, dennis, lesly, ka weng and wei heng went to putrajaya to cheat young girls....no lah...seriously, we went there to take some pics for our CG assignment...TWH had a really nice digicam....KKW had an old first gen digicam...nevertheless, still better than the goldfish who wrote this post for he has no digicam at the moment. by that time it was almost five, and i still haven't got any sleep...and i had to drive and yawn all the way. car also got problem, according to ivan it's the gearbox...anyway we took some really nice pics (some only...not all for we ain't no pro photographers) and some really hilarious/cool ones...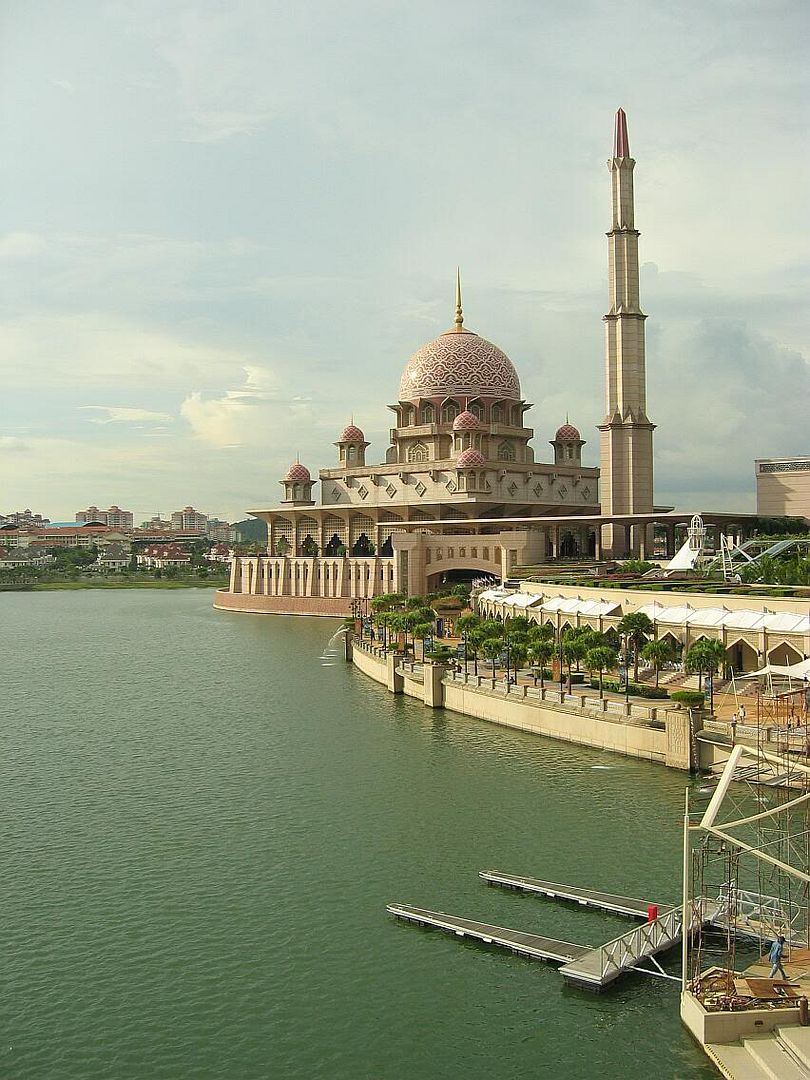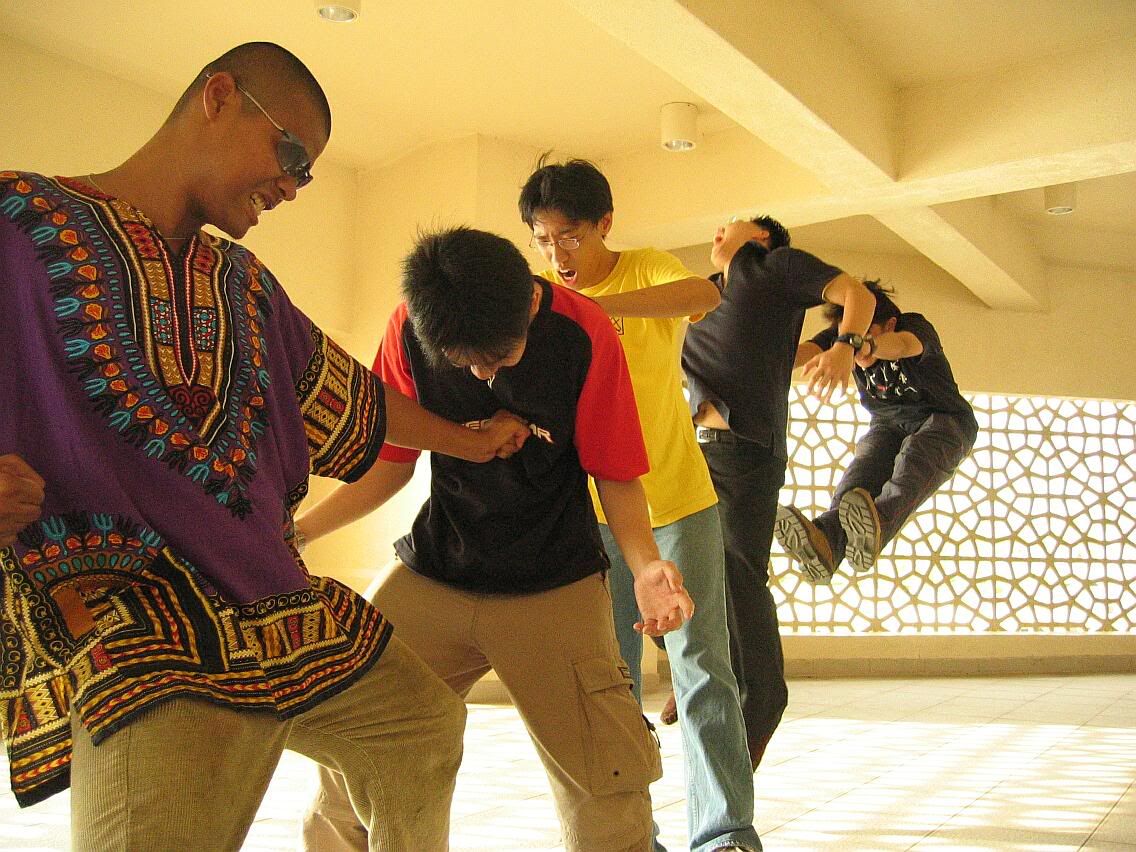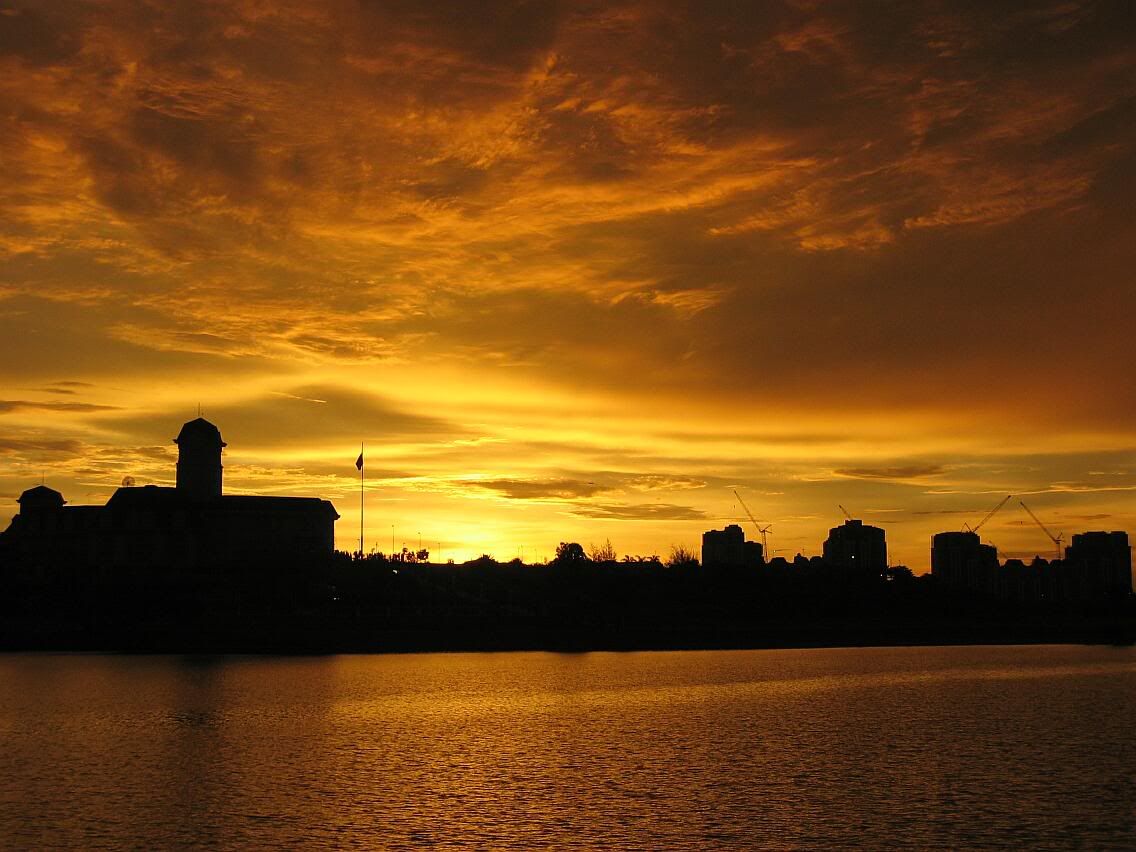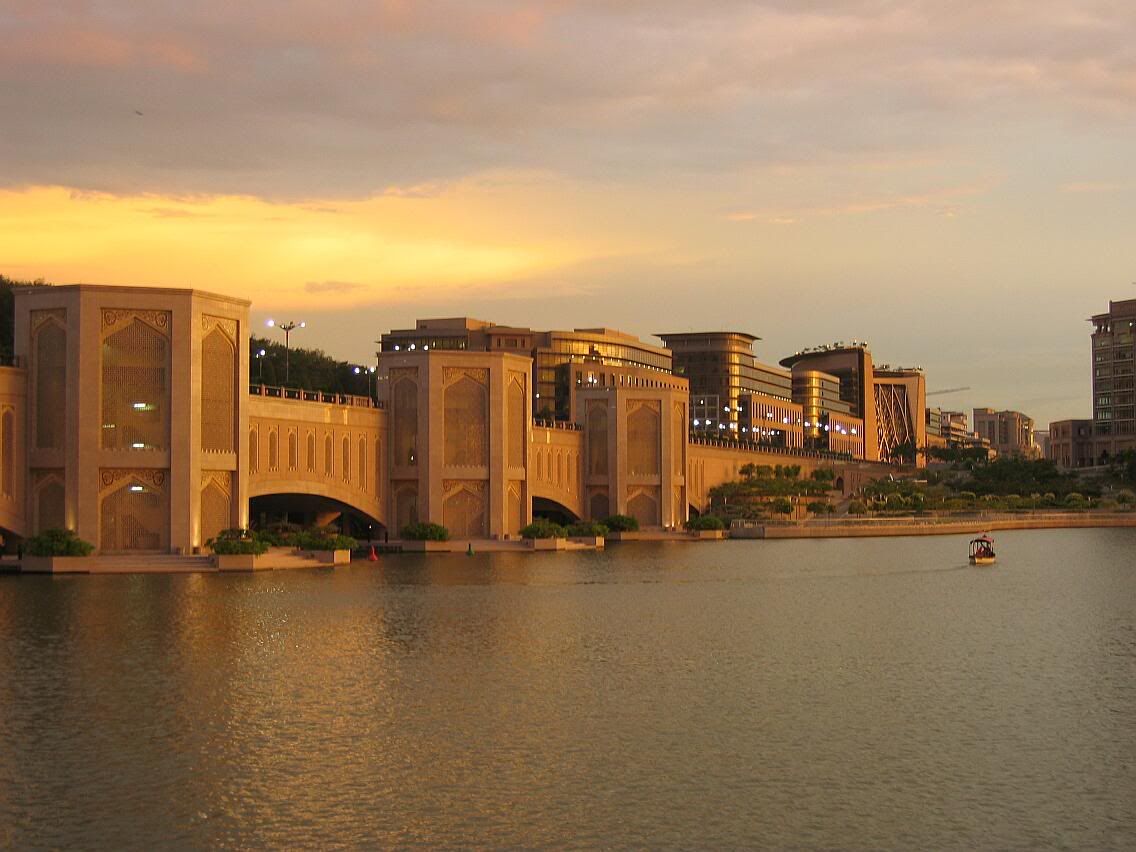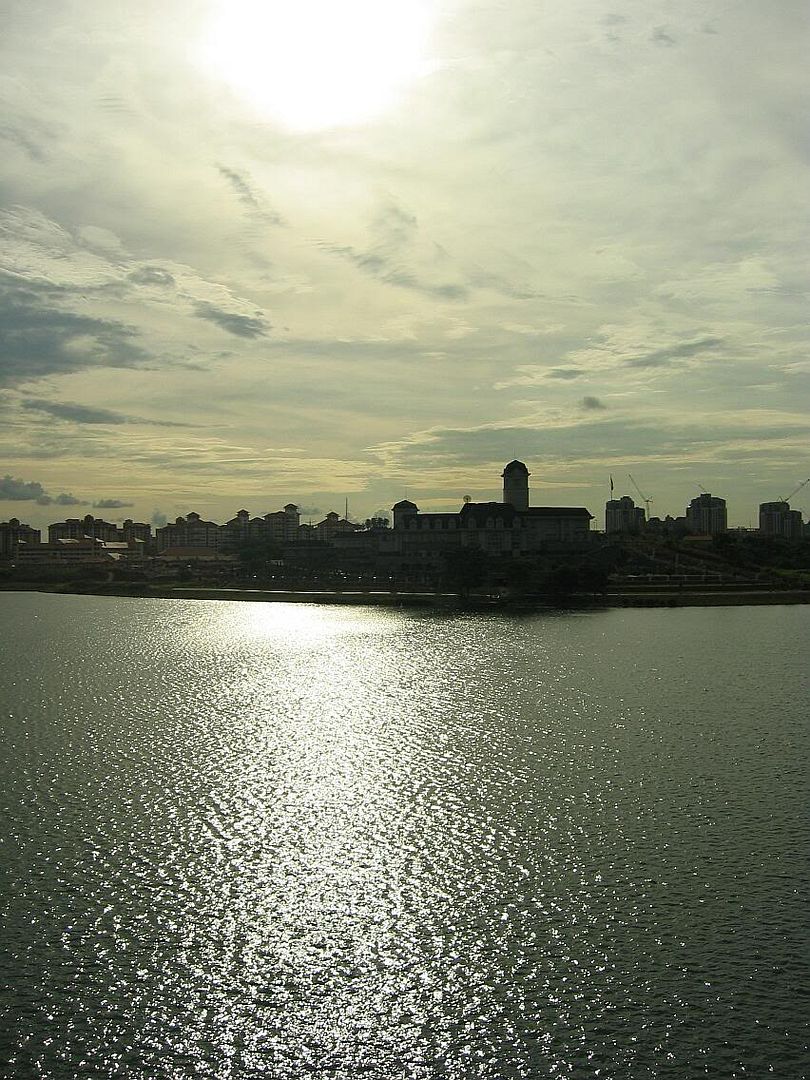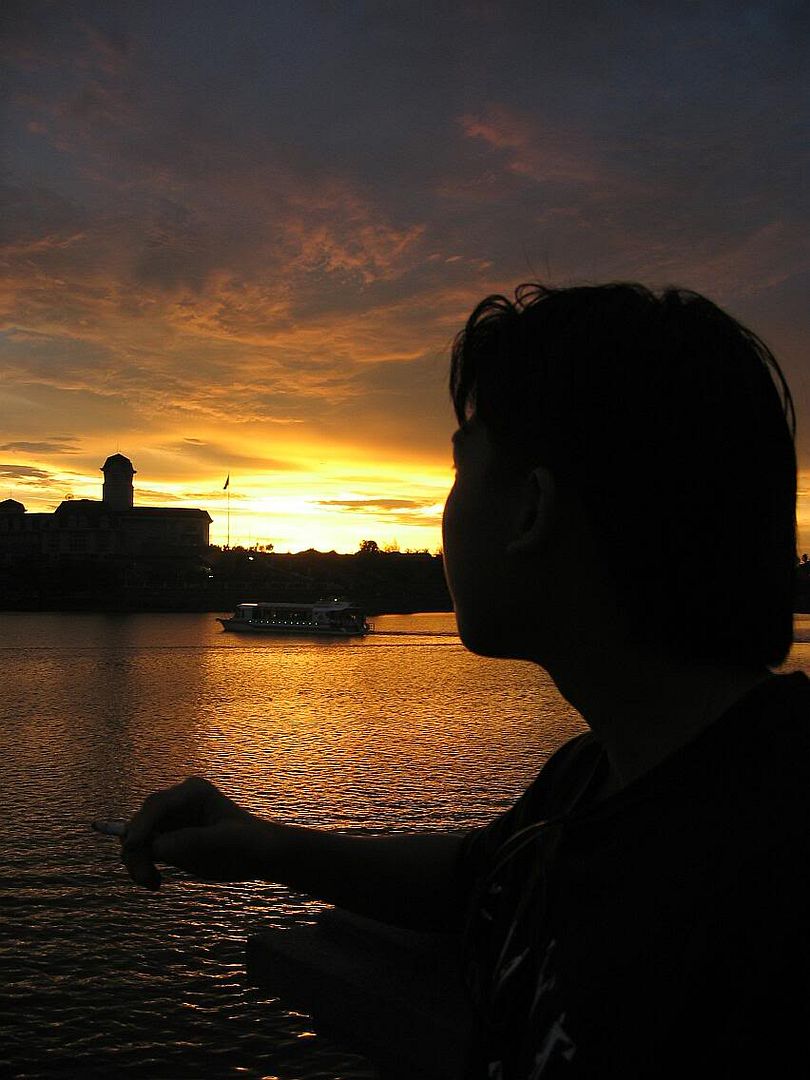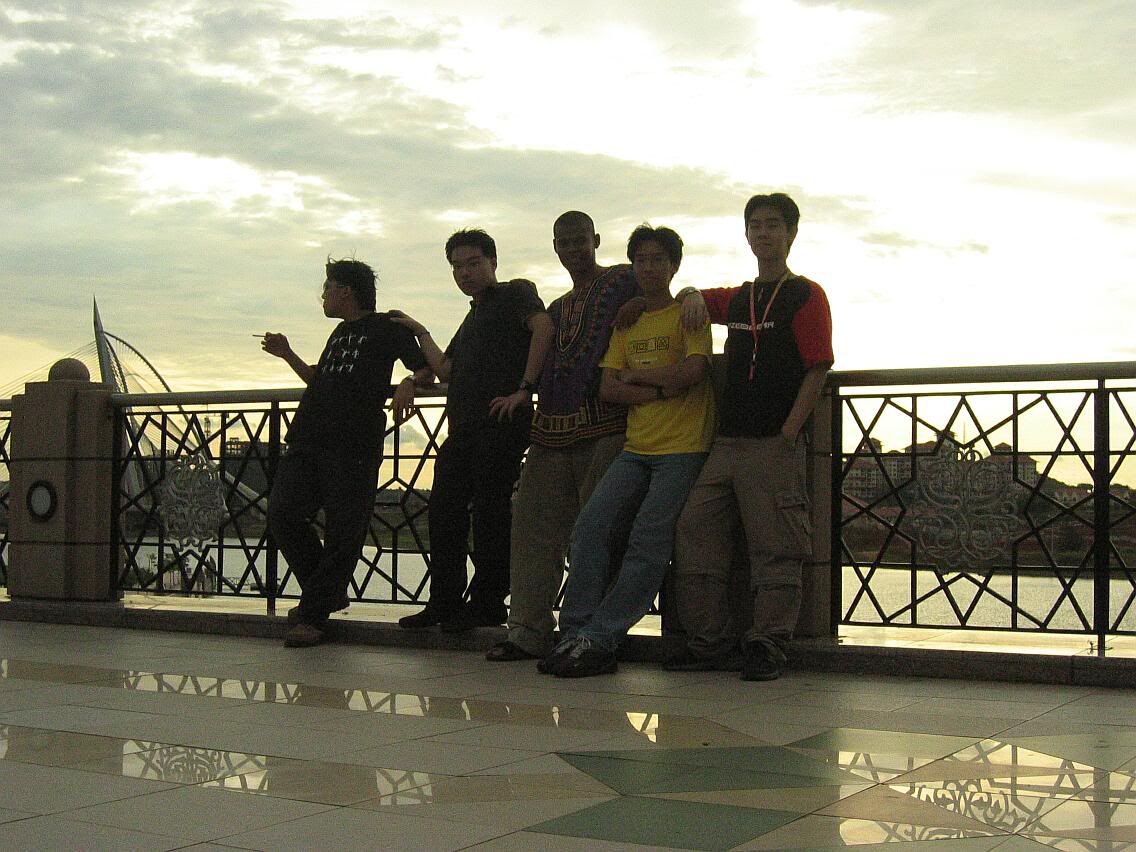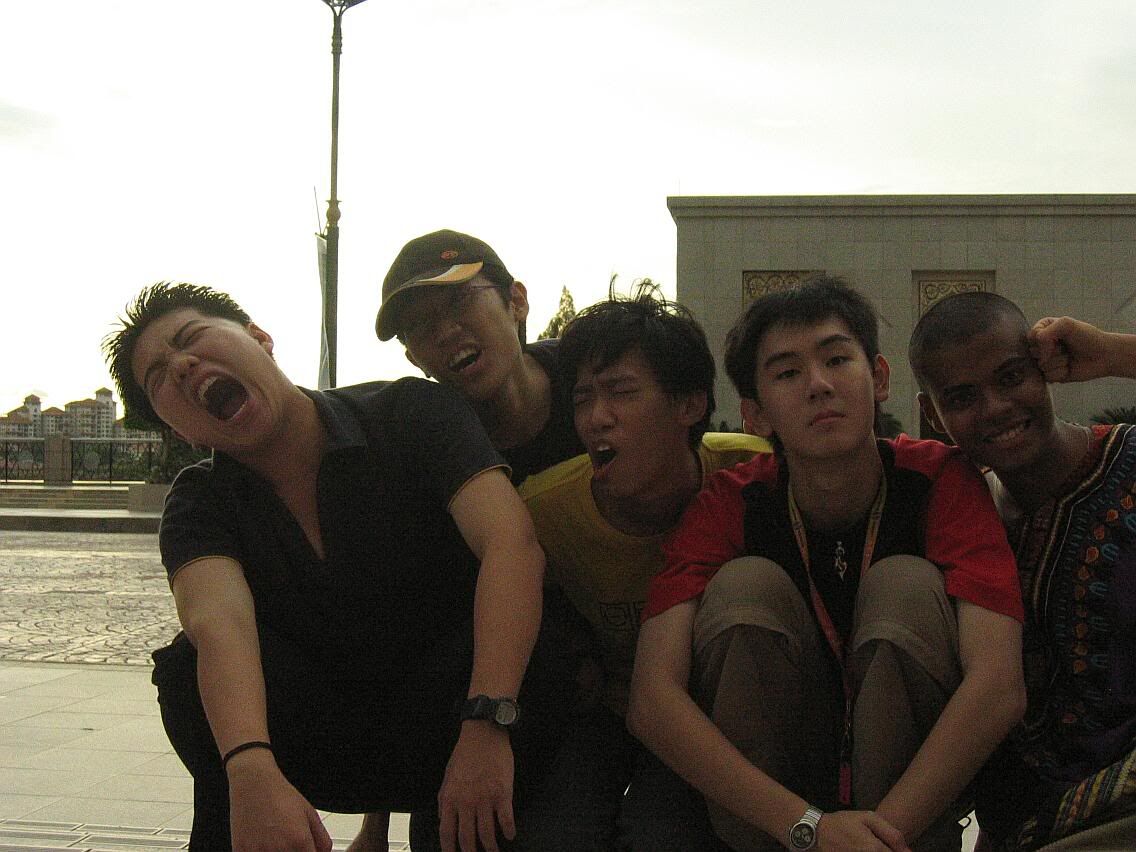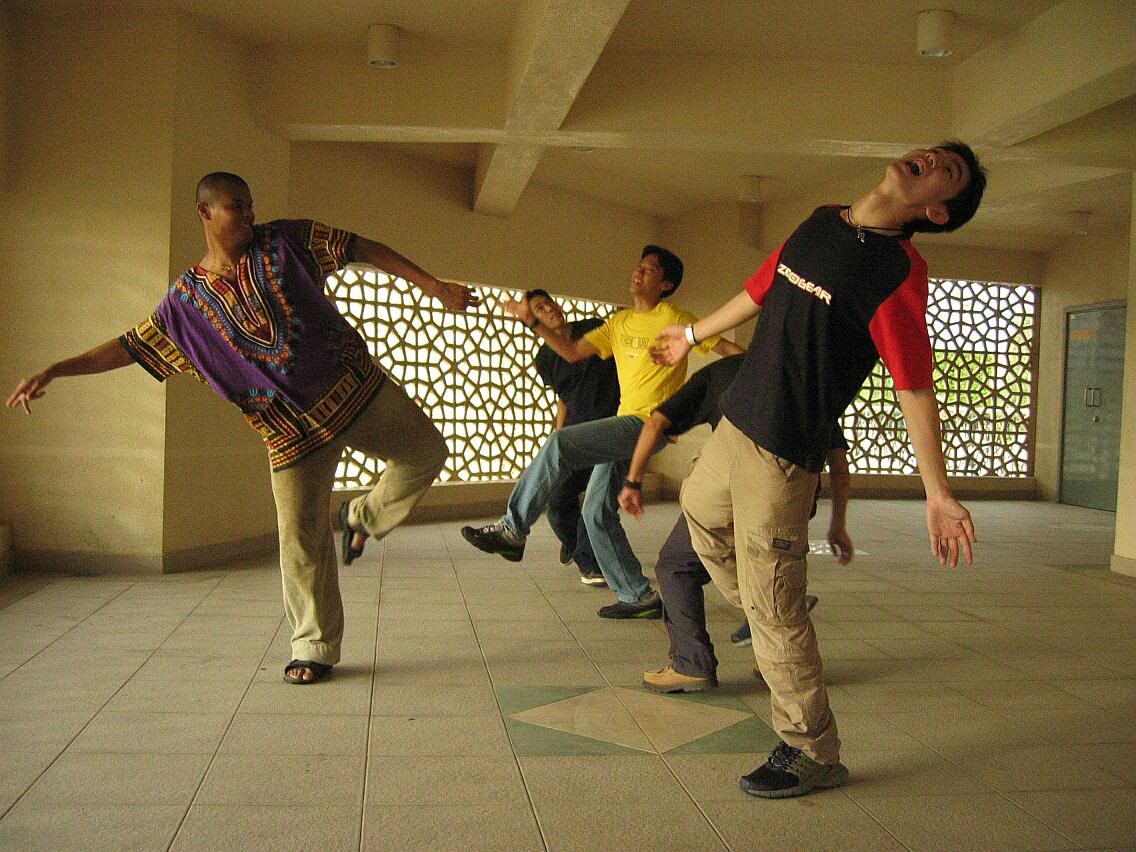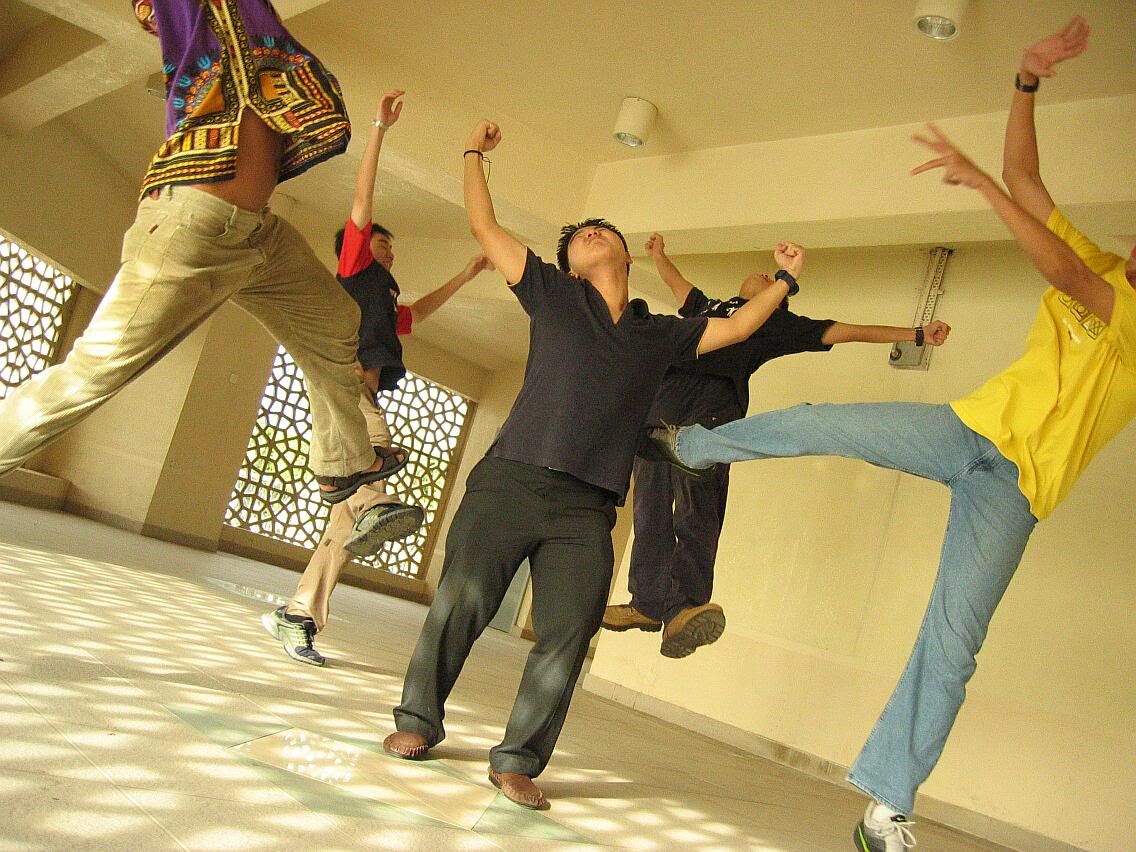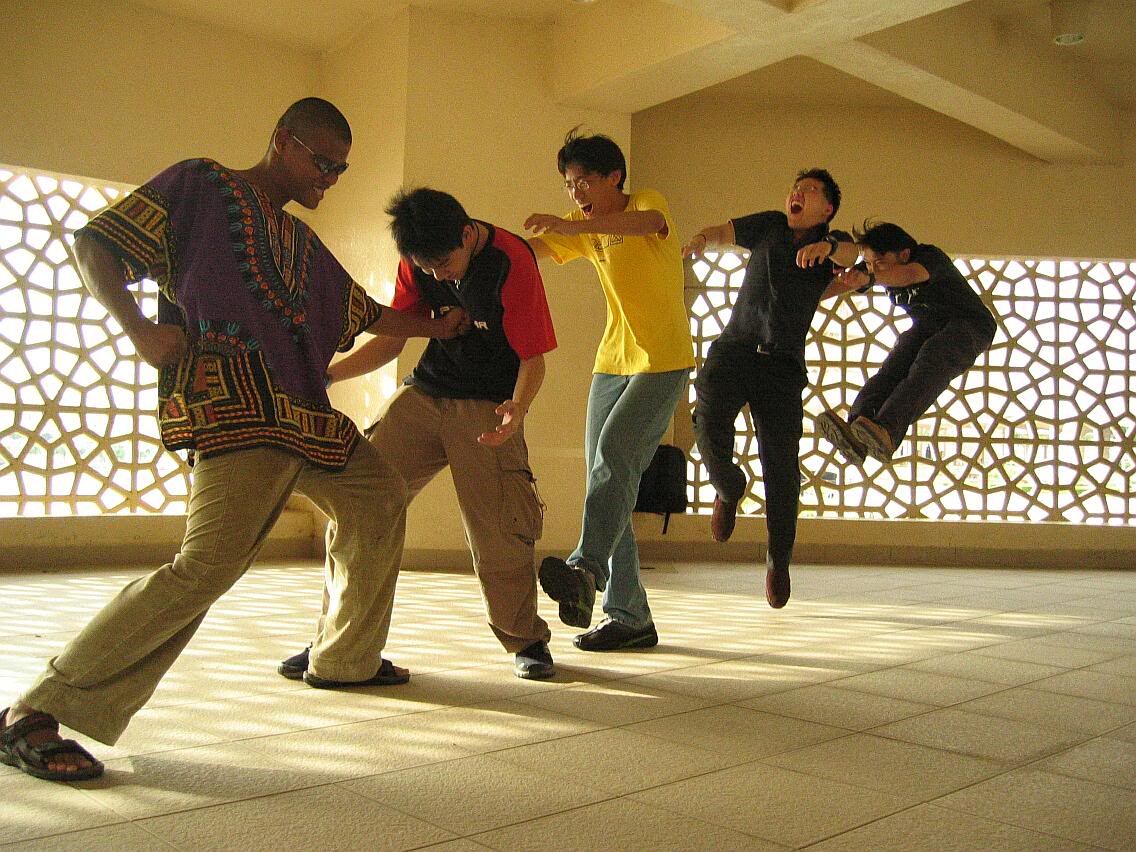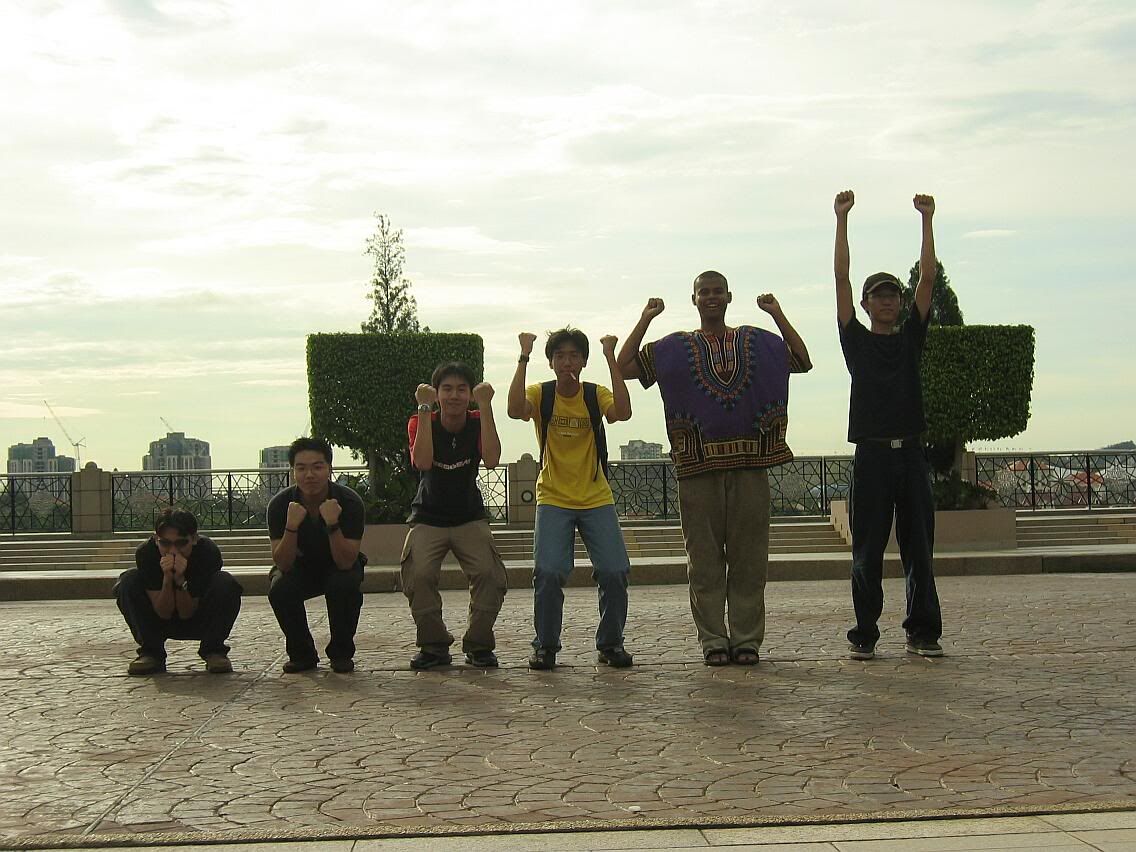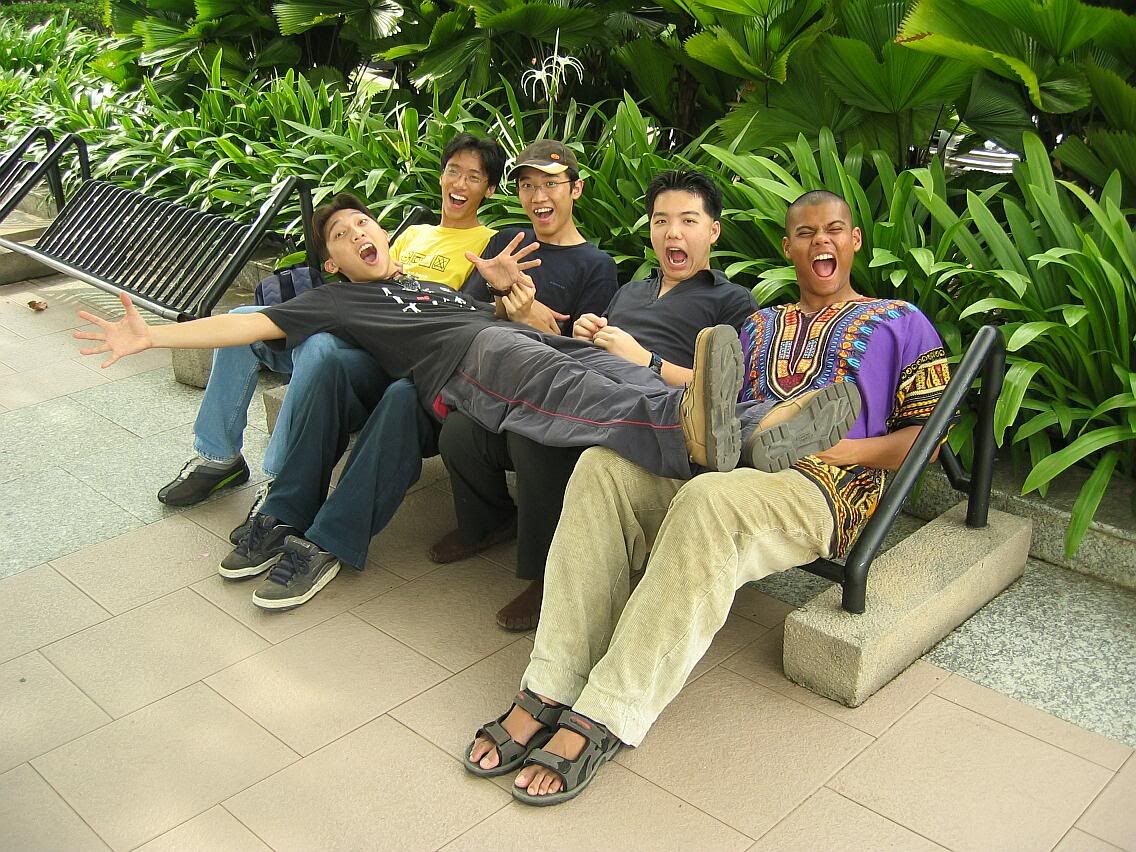 i had the idea of doing those silly shots from an email forwarded to me from my roomate in hostel...then we had nice sunset pics too b4 dinner. i, being a superb driver (bluek) took TWH round and round for no reason...ok lah i admit i missed some turnings...anyway i came back to hostel at 8 and then bath and slept till 12 midnight to watch Latte @ 8 hosted by jason lo every wed and thurs on 8TV....what is this? some sort of advertisement?? anyway i just wanna say i enjoy the show a lot and i must really recommend it to locals who love to watch talk shows....nothing like that letterman (i didn't mention his first name, coz u know who i am) or huge-chin jay leno guy...anyway i'm getting sleepy again...so **** off guys goodnight!
blogged at 2:29 AM
_______
Get awesome blog templates like this one from BlogSkins.com